ISO 9001 2000

ZA INTERNATIONAL is ISO 9001 2000 certified firm.

CHAMBER OF COMMERCE
ZA INTERNATIONAL is one of the founders and Member of Faisalabad Chamber of Commerce and Industry since 1980.

PAKISTAN TEXTILE EXPORTER ASSOCIATION
ZA INTERNATIONAL is also one of the founder members and Ex. chairman of PAKISTAN TEXTILE EXPORTER ASSOCIATION since 1985.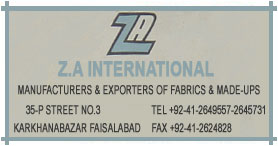 PRODUCTION FACILITIES
ZA INTERNATIONAL is one of the largest integrated Textile Unit of the country.
We have our manufacturing units like Weaving unit of sulzer looms, power looms, auto looms, SIZING, DYING UNIT, CUTTING AND STITCHING UNIT, PACKING UNIT with state of the art machinery and equipments.
Sizing Department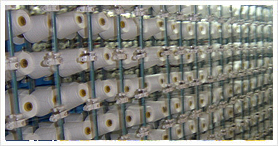 Sizing Department
Yarn Godown
Weaving Department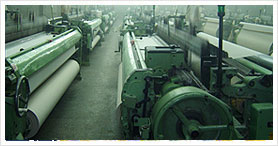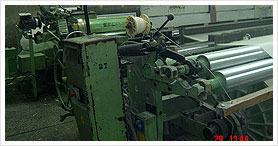 Grading & Folding Department
Mending Department
Fabric Godown
Printing Department
Printing Department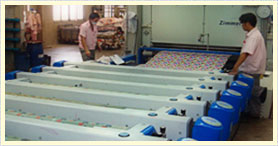 Printing Fabric Godown
Cutting & Stiching Department
Cutting & Stiching Department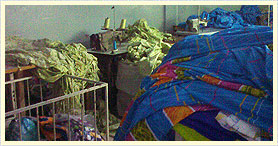 Cutting & Stiching Department
Packing Department
Packing Room
Packing Godown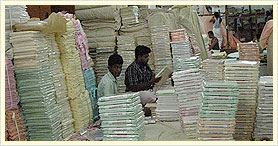 Packing Room
Packing Room