MAnUFACTURER
We are fourth generation in manufacturing of textile fabric.
welcome to z.a international

Manufacturers & Exports of Fabrics & Home Textile
Established in 1980, Z. A. International enjoying Vertical Textile Technology Setup, has become one of the leading Manufacturer & Exports of the Country, started its Export business in 1980,
>> read more
Why Work With Us?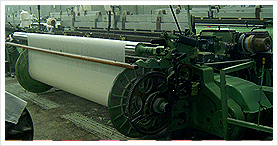 ♦ We have our own manufacturing facilities.
♦ We are cheaper in cost and better in quality
♦ We ensure quality from thread to finish.
♦ We deliver what we commit.

cONTACT uS

Z.A. International
International Street Sant Singh Road
Hajiabad, Faisalabad Punjab Pakistan
Tel; +92 41 8848020
Fax: +92 41 8783103
Cell: +92 333 333 3375
info@za-int.com